4 Easy Steps to Customize Your
Solatube Daylighting System
At Solatube, we make choosing the right tubular daylighting system configurations for your house as simple as possible. The best way to begin is to set up a free appointment with one of our design consultants. They can then assess your home lighting and provide their expert assistance. If you would like to get a head start on your own, you can just follow these simple steps.
Step 1 –

Choose Your Systems

Choose from 3 incredible systems. Whether you want a daylighting system with dimming capabilities, one that integrates a solar-powered nightlight, or one of our standard systems, we have all the functionality you could need. If you have questions or concerns don't worry just give us a call and we will send out one of our Certified Installation Consultants guide you to the right configuration for your space. You can even get installation the same day!
Solar Powered Daylight Dimmer System
Solar NightLight System
Core Daylighting System
Step 2 –

Choose Your Size

A larger room such as a living room or kitchen deserves an ample amount of natural light. This is why our experts will recommend our larger daylighting units for these types of spaces. When working with a compact space like a closet or bathroom, a smaller daylighting system gets the job done.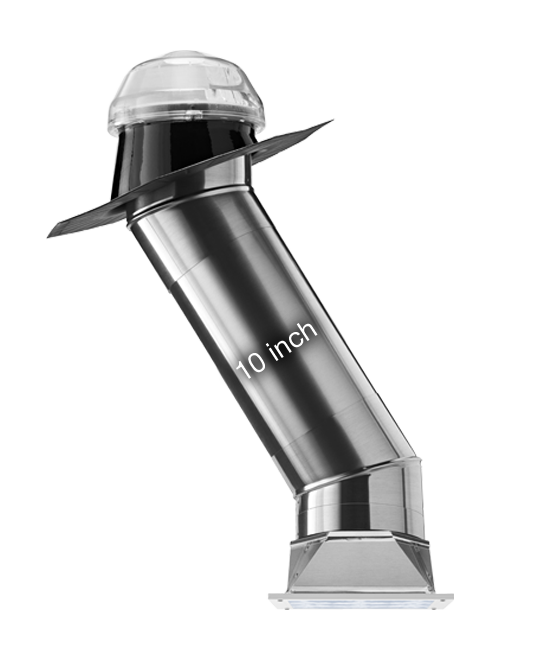 160 Daylighting Systems
This system provides daylight and brilliant illumination to spaces up to 200 sq. ft, such as bathrooms, laundry rooms, closets, and hallways. Round and square diffuser options available.
Tube Size ≈ 10 in. (250 mm)
Light Coverage Area ≈ 150-200 ft.² (14 – 19 m²)
Potential Tube Length ≈ 20 ft. (6 m)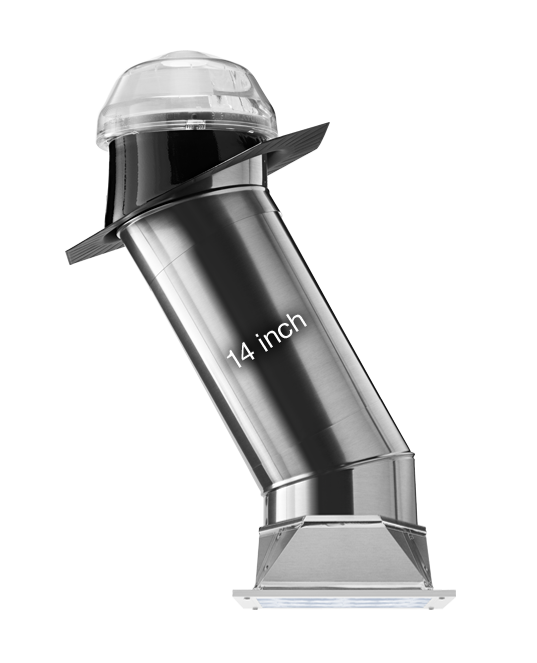 290 Daylighting Systems
Delivers daylight and brilliant illumination to spaces up to 300 sq. ft, such as the kitchen, family room, master bath, and large entryways. Round and square diffuser options available.
Tube Size ≈ 14 in. (350 mm)
Light Coverage Area ≈ 250-300 ft.² (23 – 28 m²)
Potential Tube Length ≈ 30 ft. (9 m)
Step 3 –

Choose Your Sunlight Collector

Whether you choose our high-utility dome or our sleek, low-profile collector, you'll benefit from having the most advanced sunlight-capturing technologies available on your roof.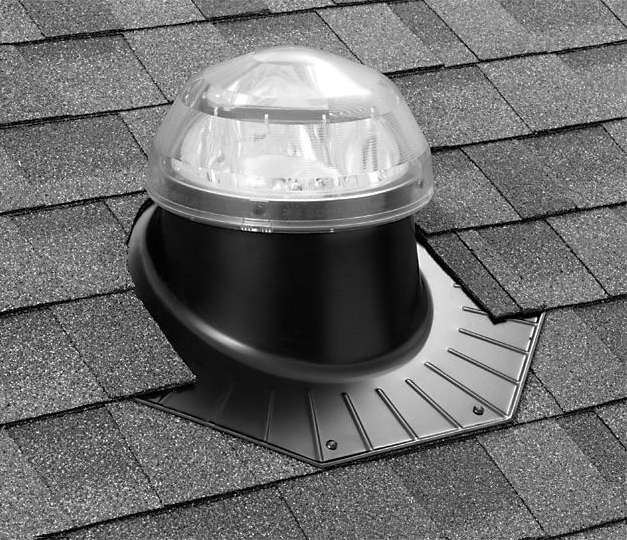 Raybender 3000 Dome
Our standard dome gives you the flexibility to capture sunlight from just about any angle with advanced Raybender 3500 lenses built into the crown. And the configurable LightTracker reflective panels allow for the capture of late daylight to maximize the available daylight.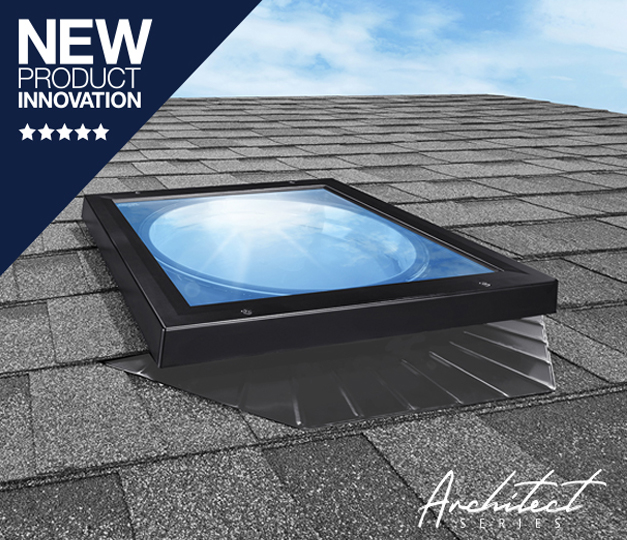 Low Profile Collector
With a flat panel design that makes for a subtle appearance on your roof, the Low Profile Collector is an attractive solution for your roof. As part of our Architect Series, it provides a low profile while its integrated Raybender Slim lense technology maximizes light capture throughout the day.
Step 4 –

Choose Your Decorative Fixture

Enhance the beauty of natural light with Solatube Decorative Fixtures. Made of tempered glass and available in more styles than any other manufacturer, you're sure to find one that blends beautifully with your home's decor. The hard part is choosing just one. The only part of your Solatube Daylighting System you'll see inside your space is the diffuser. Best of all, they add an element of style and blend beautifully into any decor.
Solatube Accessories & Add-Ons
Make your system do more. With optional Solatube add-ons, you can add nighttime lighting, control bathroom humidity, adjust daylight levels, and maximize energy savings while you're at it. Without cluttering your ceiling, these features integrate seamlessly with the main daylighting system.
Solatube Ventilation Add-On Kit
The Ventilation Add-On Kit combines daylighting and ventilation into one attractive fixture, leaving your rooms humidity-free and your ceiling looking orderly and uncluttered.
Solatube Light Add-On Kit
Easily attaches to the inside of the system's tubing to deliver lighting for nighttime use. Also prevents unnecessary clutter on your ceiling because it uses the same space as a Solatube Daylighting System.
Thermal Insulation Panel
The Thermal Insulation Panel creates the most energy efficient tubular daylighting system. It's very similar to a triple pane window.
Call the Experts
1-Call, 1-Consultant, Same Day Installation Service
We're ready for anything. That's why our factory-certified installation consultants carry the full line of Solatube daylighting and ventilation products in their vans at all times. Now here's the best part: Installation can usually be done in about 2 hours. No messy drywall, paint repair, structural changes, or re-roofing needed. It's pretty much the easiest home improvement project you'll ever take on. Plus, all of our work is warrantied!